It was bound to happen.
Students 2.0
was inevitable. It happened in December 2007. Some students from around the world joined forces and created Students 2.0. This is a fabulous site and a great idea. It is intelligent, it is grassroots, it is constructive, it is coming to a school near you.
These students are right/write on. I have always argued that schools are the last place one will see change happen and the last place in which change does happen. I have written that a teacher from 1898 could walk into the majority of schools in this country today and teach. The tools and the methodology are pretty much the same. The students on this blog are correct and are making their voice be heard, with a little bit of help from some selected teachers, who no doubt get it and support it.
Right away, I'm reading, "
Nothing's Important
." Beautiful. I love it. "Nihil" is an important word for me as it is the first word on my
VETY
list. I can identify. We must always start from "nothing." I have arrived. "Nothing" is of course the classic response to most questions asked by parents of their children about what happened in school today. Me, too, Arthus, I love doing nothing, sometimes. There's nothing wrong with doing nothing. Heck even when some people think they are doing something they are actually doing nothing. A thoughtful entry.
I absolutely loved Lindsea's questioning of teachers not being punk and not including those voices in
EduPunk
classroom conversations. This is very relevant as we teachers too often don't legitimatize voices, but we speak about them and may even be condescending. I like the matter of hypocrisy being raised here by Lindsea.
Anthony succinctly expresses Dewey's pedagogical idea of "learning by doing" in his entry, "
Experiential Learning: The Day of Silence
." He taped his mouth so he couldn't speak and learned how difficult it was not to speak, not to have a voice. The cause was worthy, stopping the hate speech on
GLSEN's
Day of Silence
. It was educational for him and he expressed this: "I learned something intimate about my relationship with the world around me." In his conclusion he hit the nail: "We should always be on the lookout for opportunities where students can learn by experiencing: not only by doing, but by feeling."
Students talking about their education as these students have done is what we want our students to do. This is an excellent example of student inquiry.
And this pedagogical conversati0n continued as
Arthus blogged
about how the D student Cassius Clay demonstrated his other skills with word play and subtleties not thought to be present in a D student. This is a great example of differentiated instruction, of Gardner's Multiple Intelligences, long before these ideas about education existed. Muhammad Ali was most certainly ahead of his time in so many ways and Arthus captured this beautifully in his blog entry.
Anthony's "
Three Lessons from High School
" is a brilliant video presentation of how he became successful in high school. The responses are valuable and demonstrate the power of this site. We must do, value relationships (social networking), listen and respect others, appreciate our community. He adds we must take pride in what we do and do your best. It is about doing. I learned much from Anthony's video. I loved his celebration of himself as an example for others.
These students use words, hyperlinks, graphics, and videos to express themselves in a way that some will see as very dangerous. Giving students voice, allowing them to express themselves about school is subversive. What will become of schools if we let more and more students have this voice? I think they will get better and that teachers will want to use web 2.0 tools like blogs and wikis to better engage the genius of their scholars.
I love this site and hope more and more teachers visit it on a regular basis and signup for email alerts when new posts appear. Since we have said our children are our future, then this site is representative of the future. Pay attention teachers. These students are learning by doing, and they are reflecting about what they are doing. This is how education should be. I've been waiting for a site like this. Thank you.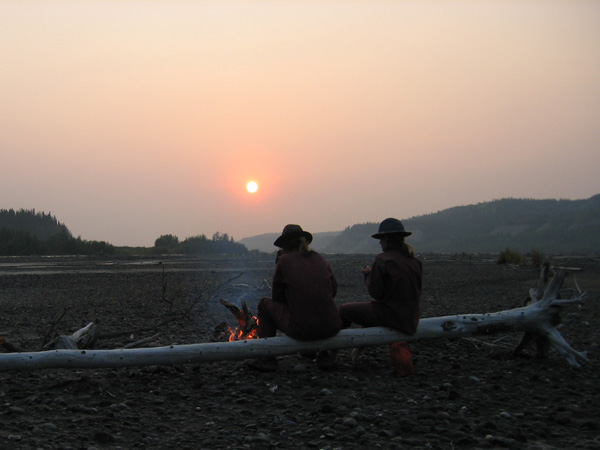 This site reminds me of the classic Garfield
anecdote
at the Williams College alumni dinner:
In 1871 an obscure politician named James A. Garfield remarked at a Williams College alumni banquet that "the ideal college is Mark Hopkins on one end of a log and a student on the other." Mark Hopkins was a former president of Williams College and Garfield's favorite teacher." What this quote says to me is that we must give the scholar voice and what Students 2.0 does is give scholars voice. This is important, Plato and Socrates showed us and we are still seeking that end in our teaching, student voice.
My only suggestion would be to change the word "decades" on the
about page
, to "centuries."