Quantagories are puzzles. The puzzle begins with a number that is associated with a concept, actual fact, common knowledge as expressed in the capital letters (user has to use the letters for the words) and words that follow the number. They are fun and provide another way to tap our mental agility. For example consider:
26 L of the A
You have to find what the capital letters are!
26 Letters of the Alphabet!
Okay your turn, have fun.
24 H in a D
100 DC in which WB
7 D of the W
88 K on a P
7 W of the W
12 S of the Z
66 B of the B
52 C in a P (WJ)
13 S in the USF
18 H on a G C
39 B of the O T
5 T on a F
90 D in a R A
3 B M (S H T R)
32 is the T in D F at which W F
9 I in a BBG

3 W on a T
100 C in a D
11 P in a F (S) T
12 M in a Y
13=UFS
8 T on an O
29 D in F in a L Y
27 B in the N T
365 D in a Y
13 L in a B D
52 W in a Y
9 L of a C
60 M in an H
23 P of C in the H B
64 S on a C B
9 P in S A
6 B to an O in C
1000 Y in a M
3 G in a HT
8 L on a S
1001 AN
57 HV
52 C in a D
8 S on a SS
1 W on a U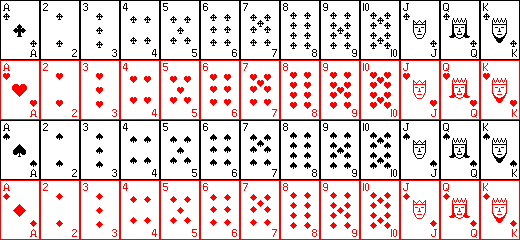 525600 M in a Y
8 P in a G
100 C in a E
200 D for PG in M
7 C of the R
9 P in the SS
1000 W that a P is W
4 S (W S S A)
40 D and N of the GF
4 and 20 BBB in a P
15 M on a D M C